Heavy-duty metal shelving for professional use with chipboard, screwless
Industrial shelving perfect for garage, warehouse, workshop, industry or other business organization. It offers a heavy load capacity, holding up to 600 kg/1322lbs per level ( uniformly distributed load). With thick chipboard panels, sturdy and easy to clean. The shelving is quick and easy to assemble thanks to its screwless assembly system.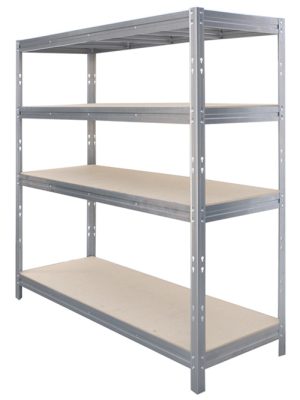 Professional shelving kit designed to withstand heavy loads.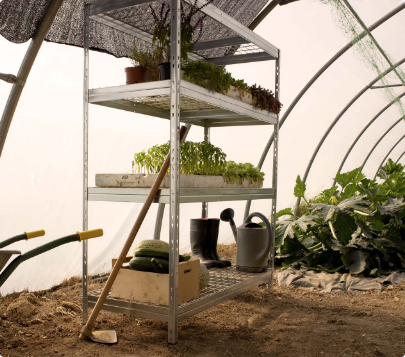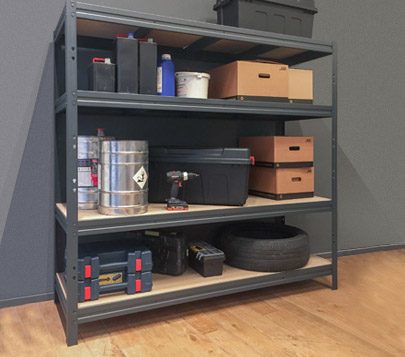 1
HIGH LOADING CAPACITY
Available in two load capacities, 450 kg/level and 600 kg/1322 lbs per level (evenly distributed).
2
PROFESSIONAL USE
With new oversized components: 80 mm beams and 45x45 mm profiles. It also has three reinforcements per shelf.
3
SCREWLESS ASSEMBLY
Simple assembly without screws. With patented metallic rivets that offer greater durability and resistance.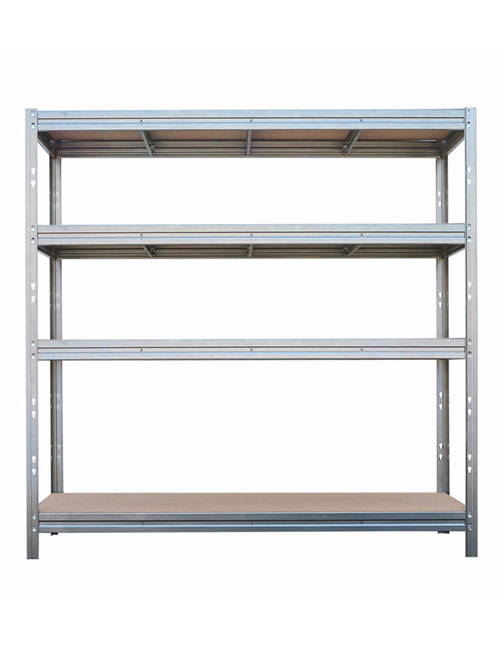 Bullrack Rivet XL
200x180x60cm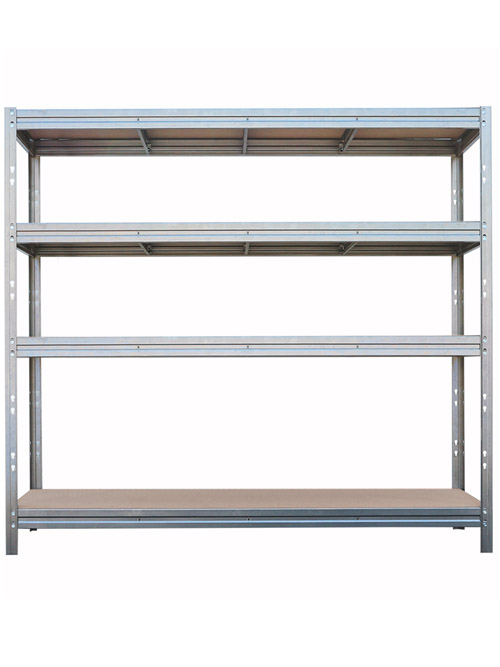 Bullrack Rivet XXL
180x210x60cm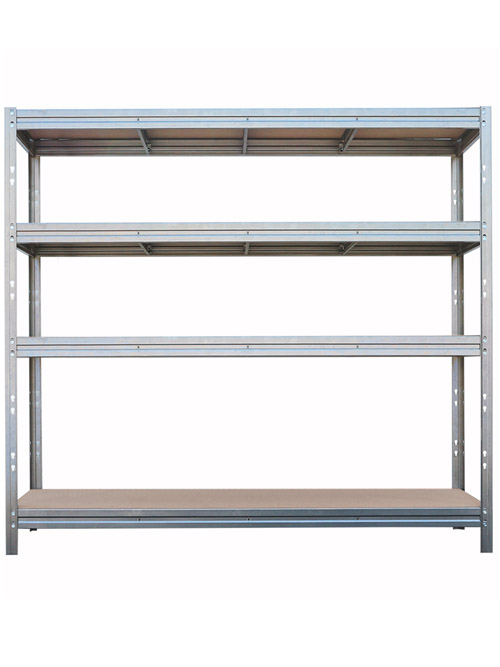 Bullrack Rivet XXXL
180x240x60cm

- GALVANIZED
Anti corrosion warranty.

- RAL 7016 TEXTURED
Anthracite grey textured matt finish of the highest quality, scratch resistant.

- CHIPBOARD
Particle Board manufactured from wood chips and a synthetic resin.
- PRODUCTS FOR {CATEGORY}
Other {category} shelving_