---
SMART MODULAR
DECORATIVE SHELVING
---
SMART MODULAR
DECORATIVE SHELVING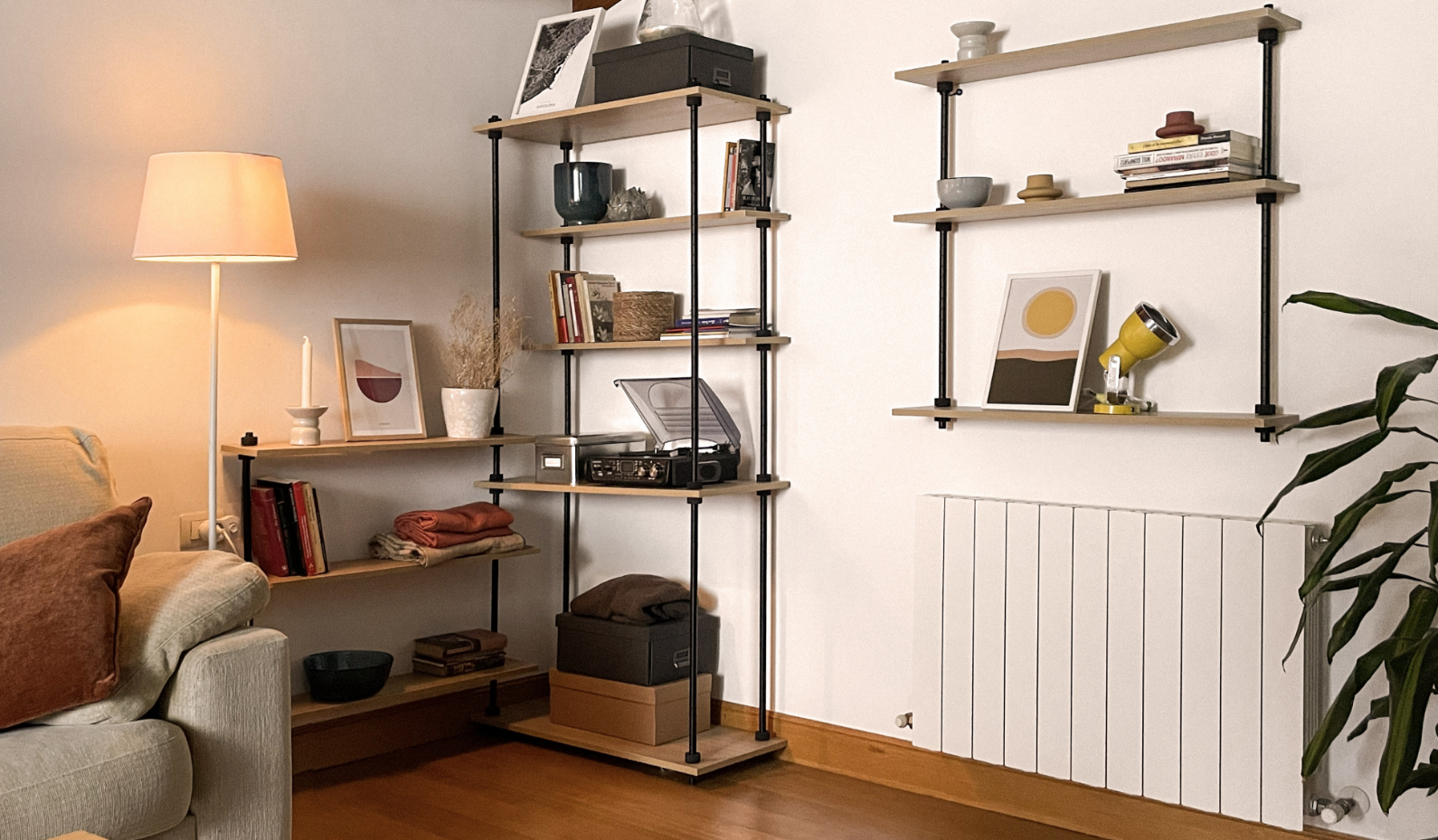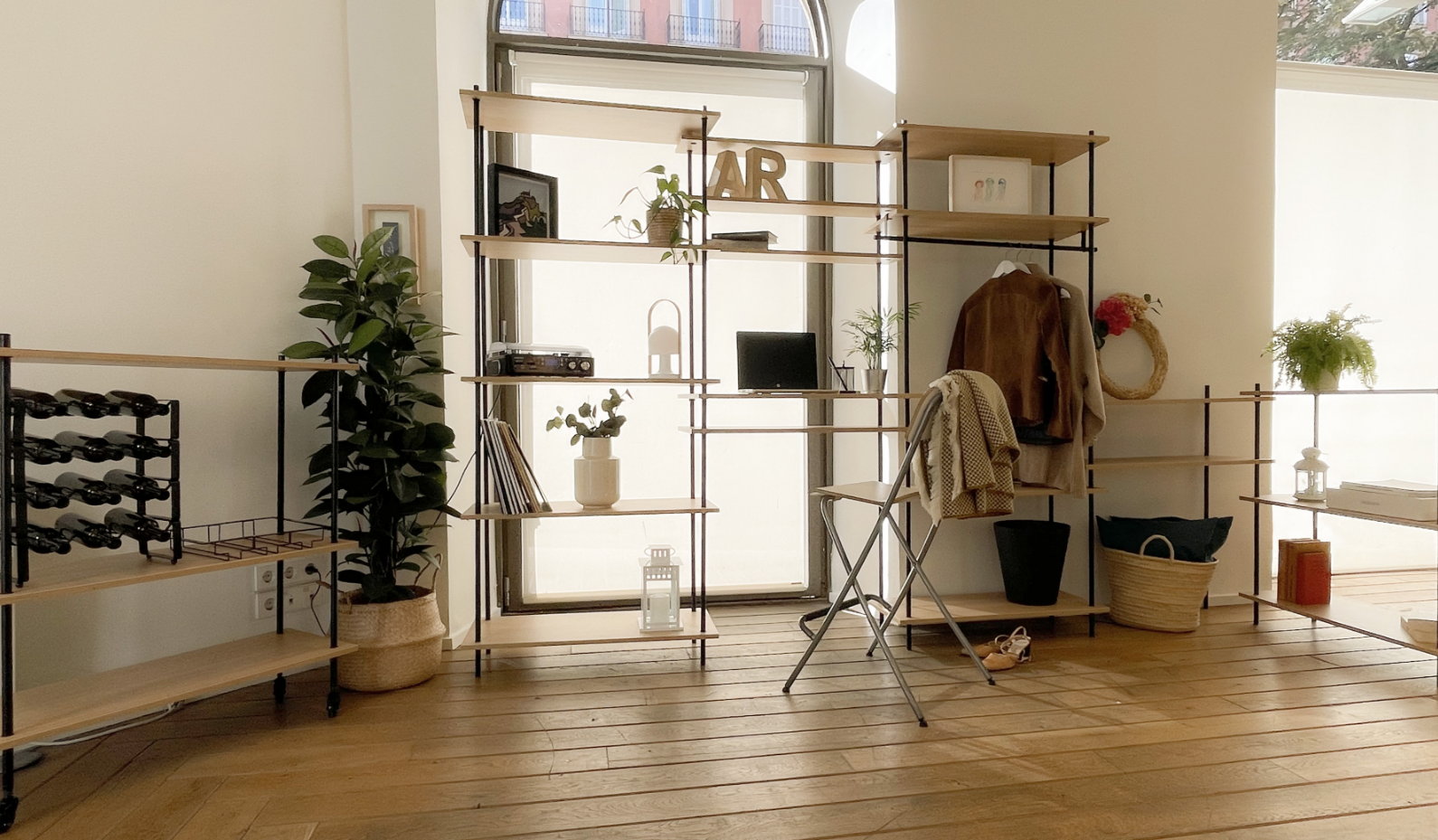 Functional, versatile and decorative.
Simple and high quality decorative shelving. Thanks to the modularity, it is possible to create multifunctional and customized solutions to create spaces where you can move around and feel comfortable in. AR Deco System has a smart variety of modular furniture for different spaces of your home: entry way, living room, home office, closet, pantry or laundry.
Functional for an efficient storage.
Versatile to easily create multiple combinations.
Decorative shelving to decorate your living spaces.
- THREE components FIVe solutions
Home interior decoration can enhance your living space as soon as you enter your home.
The most home decorative storage at your reach. Highly stable and resistant decorative shelving. 2 assembly possibilities.
Open wardrobe decorative shelving made of metal + wood, easy assembly without screws.
Simple but decorative desk shelving to make a cute home office.
Easy assembly decorative shelving, anchored to the wall. Two assembly possibilities.
- ACCESSORIES FOR AR DECO
We offer you exclusive and functional accessories for your stuff, and you can organize your home in contemporary style.