---
Metal shelves, forniture
and accesories
---
Metal shelves, forniture
and accesories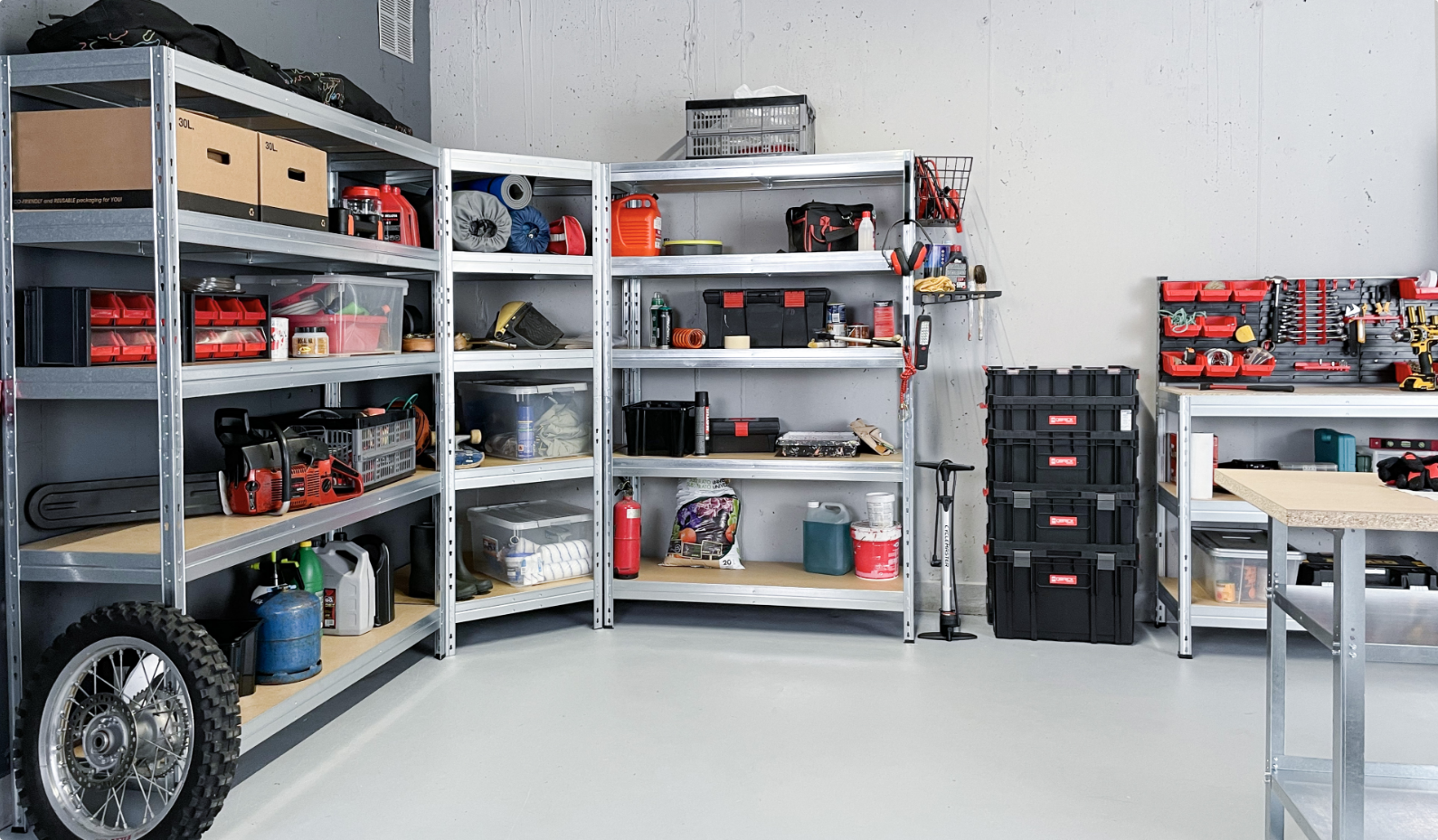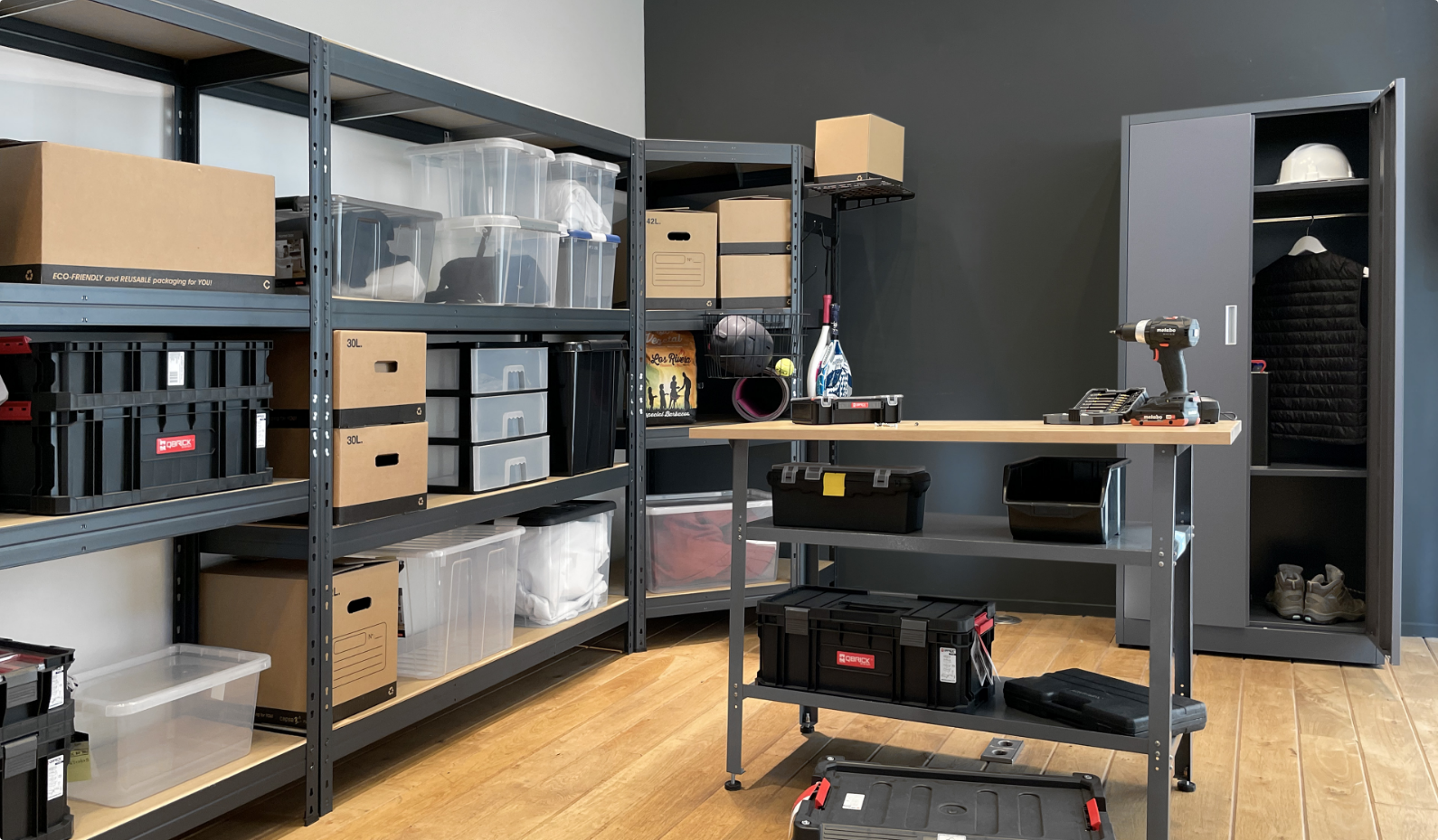 Sturdy, functional and easy
Garage series is a smart set-up designed to create an efficient garage comprised of metal shelving units, accessories for shelving, smart storage boxes, tool organizer, a complete wall accessories, workbench and cabinets.
Sturdy for every type of load.
Functional for efficient storage.
This shelving unit features a boltless rivet system, an innovative dowel pin or metal rivet, for an easy installation, adding strength and stability.
- METAL SHELVING, FURNITURE AND ACCESSORIES
"Garage Series" concept is made up of 4 models of metal shelving in different size combinations using the same 45 cm (18″) depth, the most suitable one for storage solutions in every garage. Combined with the corner rivet, this range ensures a total optimisation of the space.
Order and organisation in the garage, storeroom or workshop with metal cabinets in different sizes. Comfort and optimisation of manual work space with our workstation.
Accessories for Rivet metal shelving. The different combinations with the Rivet screwless shelves offer a complete storage system for garage and/or storeroom.
Garage or cellar optimisation with wall mounted accessories. They offer extra storage without taking up space on the site.
High-quality tool storage accessories provide superior organisation for the workspace. They keep all necessary tools optimally and safely stored in the garage, workshop or storage room.
- METALLIC SHELVING OF GARAGE SERIES
- Accesories for rivet shelving
Hight quality organization Systems for garage walls.
· Basket with Rivet
· Extra grid shelf support
· Crossbeam with 3 "J" Hooks
· "J" Hooks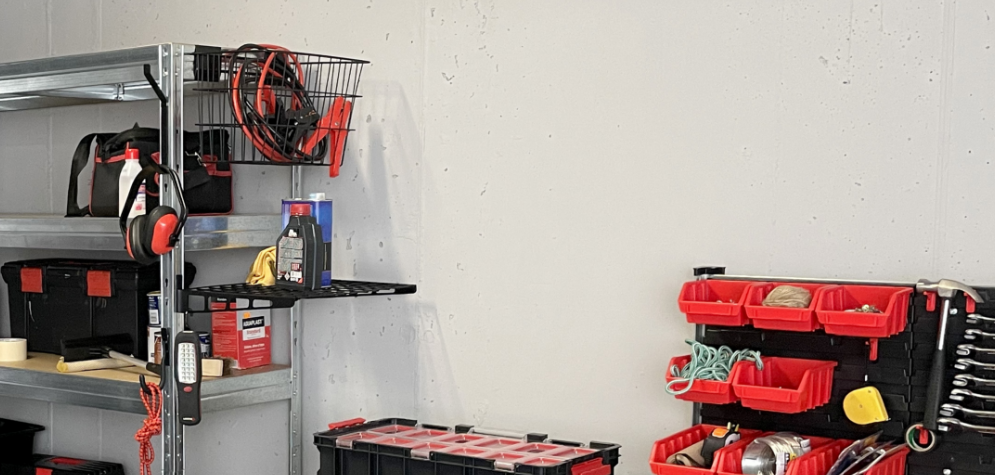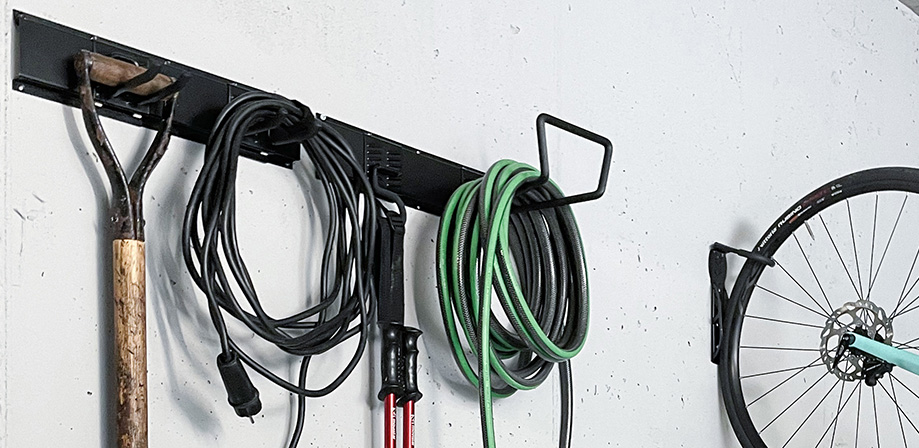 All accessories have a strong wall anchorage, with resistant paint.
· Bike holder
· Three hooks on the crossbar
· Metal grid with 6 hooks