AR Shelving Rivet Boltless Corner Shelving
Maximum use of space with the corner metal shelving unit, without screws. It can be combined with the rest of the "Garage Series" range with a depth of 45 cm/18 in. Optimisation of the garage, storage and/or business space. Designed to support up to 250kg/530lbs per level.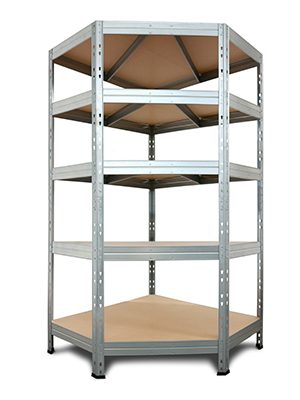 Great modularity, it can be combined with the rest of the "Garage Series" shelving.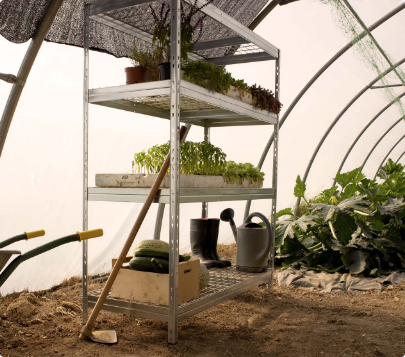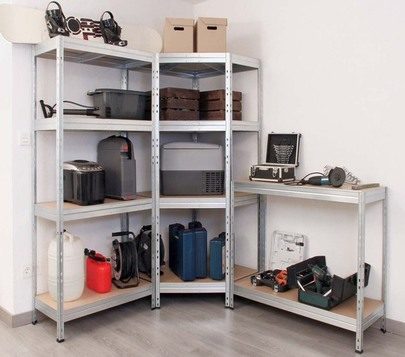 1
ACCESSIBILITY
It has the widest width on the market (62 cm/24in), allowing an easy access to everything stored on the shelving.
2
EFFICIENT USE OF SPACE
Maximum use of the available storage space in the garage, shop and/or storeroom with the Corner Rivet shelving. Get 11% more space by also making the most of the corners, betting on a smart organization.
3
RIVET® TECHNOLOGY
It features the exclusive Rivet® technology. By means of patented metal rivets, it simplifies the assembly of the shelving, making it more resistant and robust.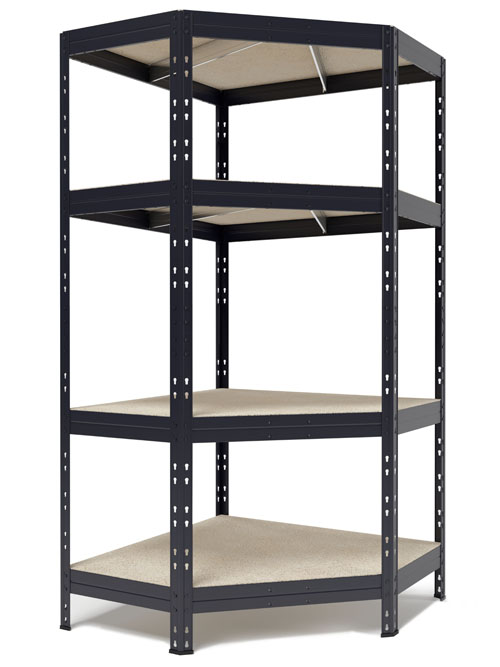 Corner rivet 4 levels
180x90x45x62cm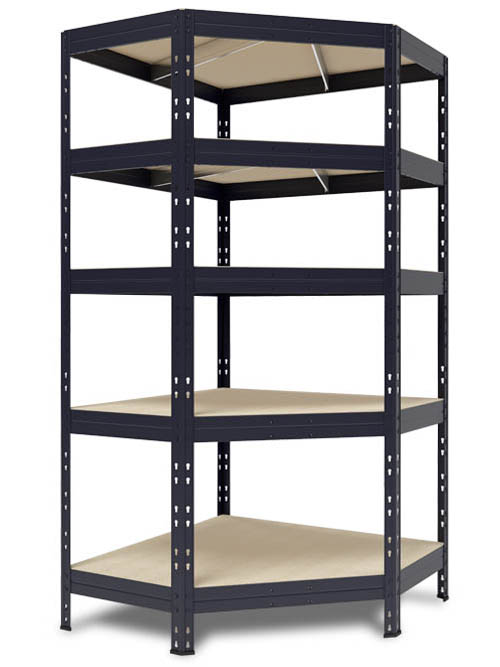 corner rivet 5 levels
180x90x45x62cm

- GALVANIZED
Anti corrosion warranty.

- RAL 7016
Anthracite grey

- RAL 7016 TEXTURED
Anthracite grey textured matt finish of the highest quality, scratch resistant.

- HDF PANELS
High density fiberboard made of wood fiber.
- PRODUCTS FOR {CATEGORY}
Other {category} shelving_