Metal shelving with HDF fiberboard
This heavy-duty shelving unit is made of HDF boards on a sturdy metal frame. It offers an easy assembly without screws and a great versatility thanks to its adjustable shelves in height every 4 cm. Perfect for tidying up the garage, storage room, workshop and/or business.  It can be assembled horizontally as a workbench.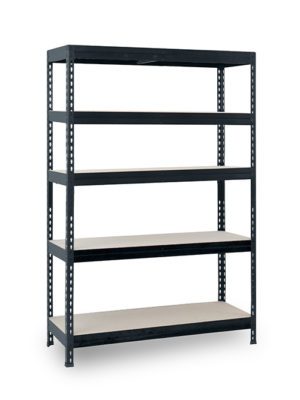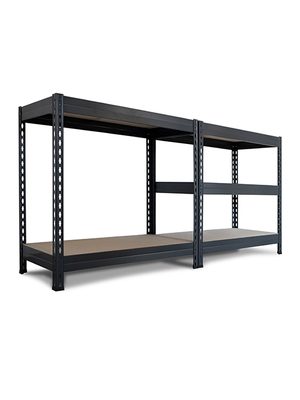 Protected edges for safe use.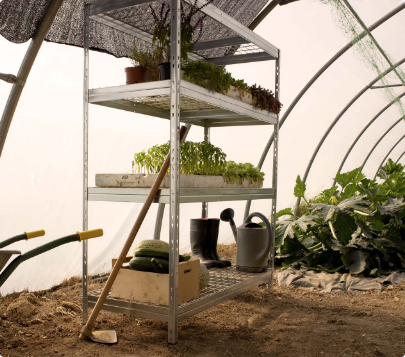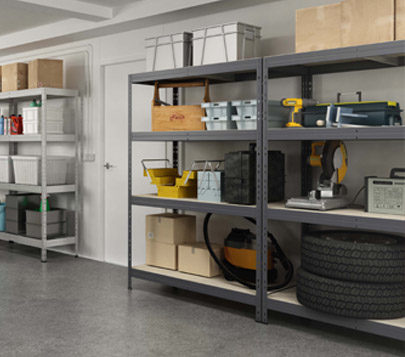 1
EASY ASSEMBLY
No screws, with stamped tabs for quick assembly of the shelf.
2
HDF BOARDS (HIGH DENSITY FIBERBOARD)
Highly moisture and impact resistant shelves with a polished finish and superior quality. Can be painted, lacquered or varnished for extra customisation.
3
HIGH LOAD CAPACITY
It varies between 175kg/385lbs and 400 kg/880lbs per level depending on the size of the shelving. In addition, it has one or two reinforcements per shelf, achieving a higher loading capacity.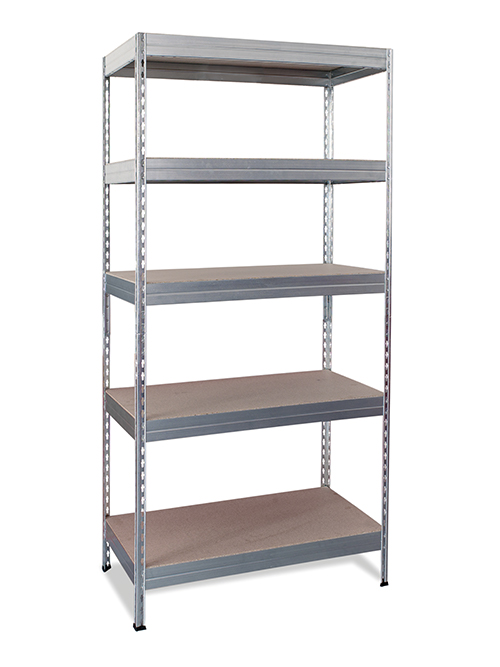 Stabil Classic S
180x75x35 cm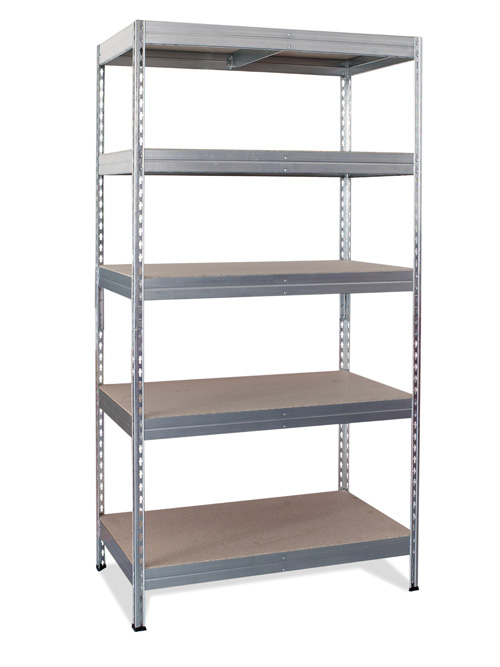 Stabil Classic M
180x90x45 cm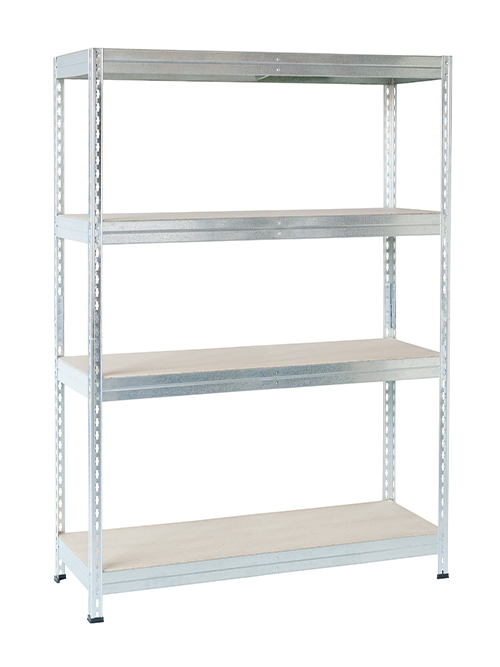 Stabil Classic L
180x120x50 cm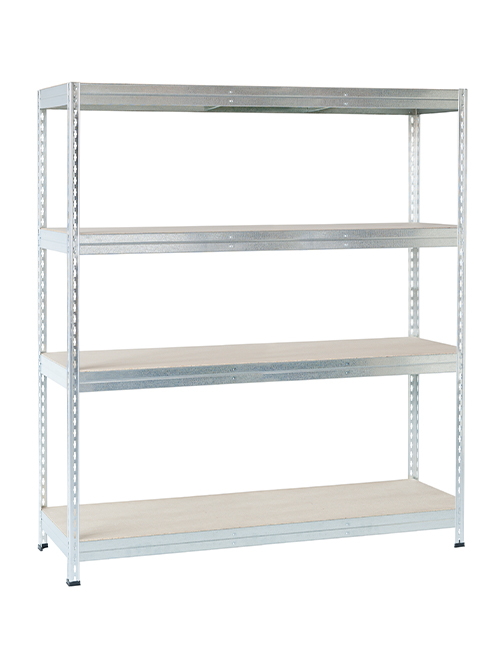 Stabil Classic XL
180x160x60 cm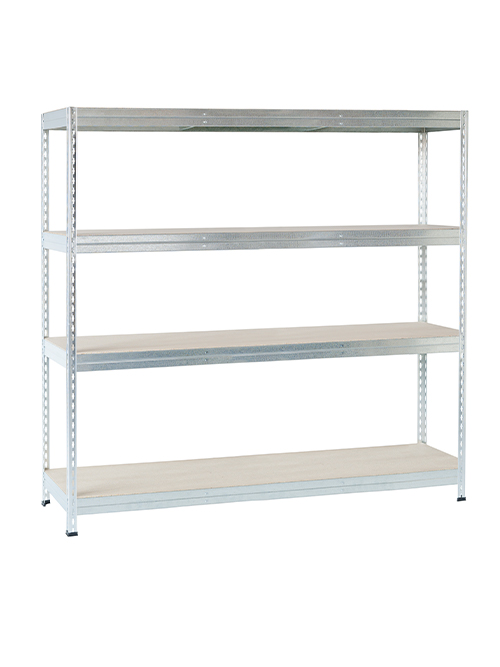 Stabil Classic XXL
180x210x60cm

- GALVANIZED
Anti corrosion warranty.

- RAL 7016
Anthracite grey

- PRODUCTS FOR {CATEGORY}
Other {category} shelving_