AR Shelving Rivet Boltless Metal Shelving
Heavy-Duty Garage Shelving with the exclusive Rivet® Technology for an easy and quick installation without bolts. It is the perfect metal shelving for keeping all items organised in the basement, garage, storage room, archive, warehouse, industry, or other businesses.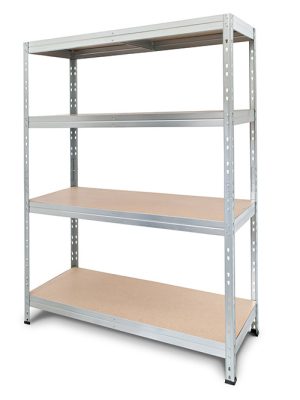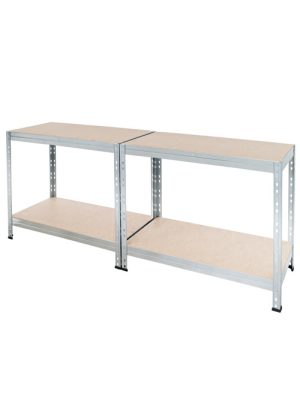 Rivet® connecting plates, higher sturdiness, easier assembly and longer durability.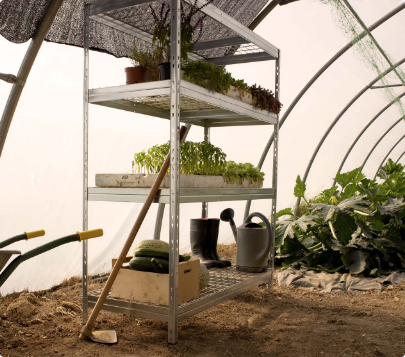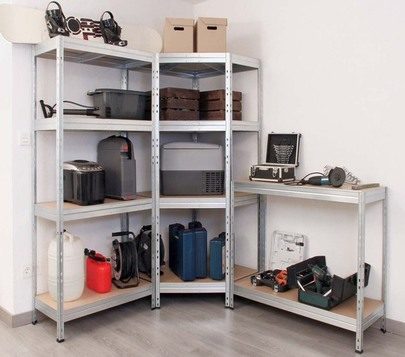 1
DURABILITY
High-density fiberboards (HDF) with a polished surface finish. The edges of the boards are protected by the beams, which provides a longer durability of the product.
2
SAFE USE
Beams with 70 mm section, with profiled and bent edges to avoid the risk of cuts.
3
RIVET TECHNOLOGY
It features exclusive Rivet® technology, an innovative patented metal rivet, for an easy assembly, adding strength and stability.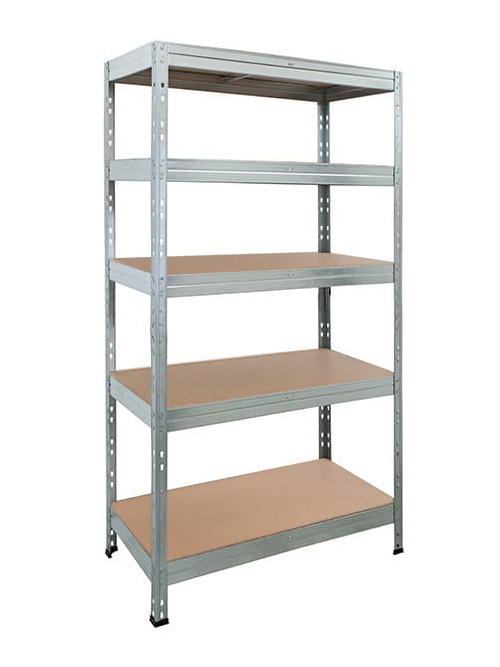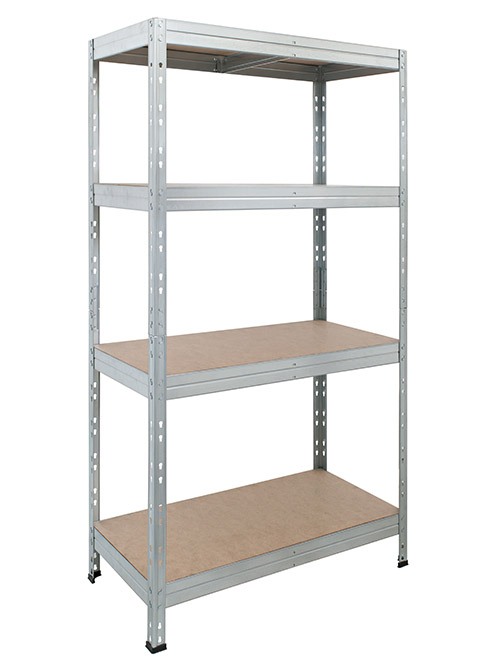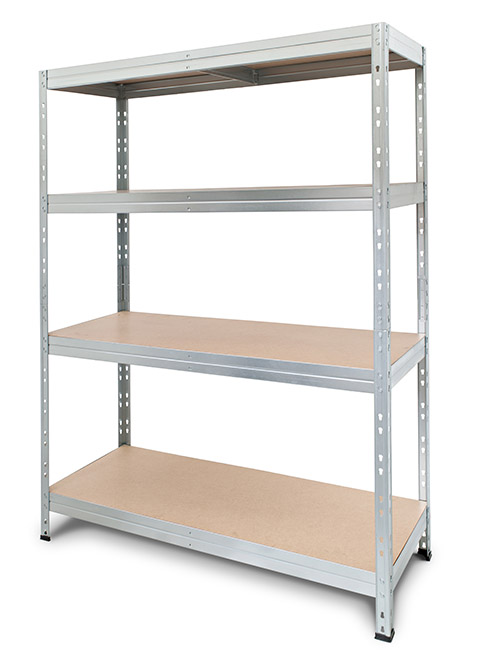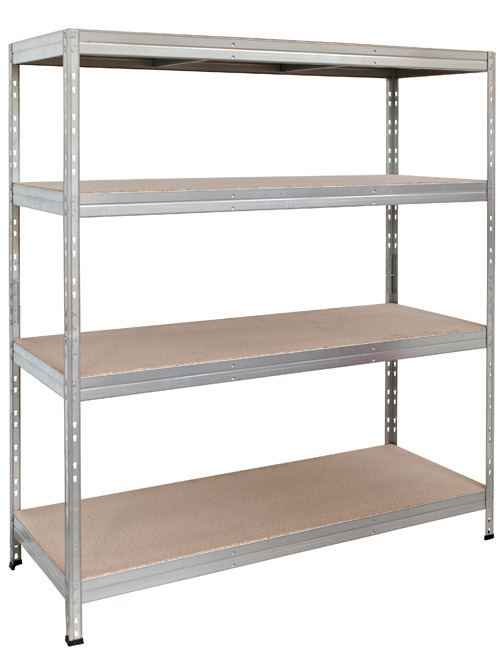 Rivet HDF XL
180x150x60 cm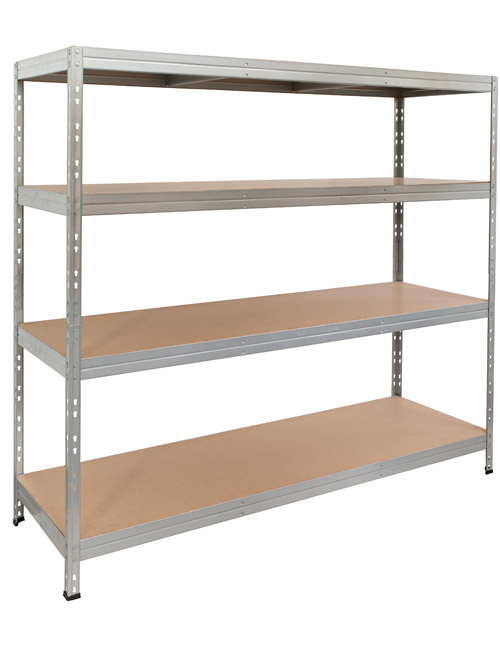 Rivet HDF XXL
180x180x60 cm

- GALVANIZED
Anti corrosion warranty.

- RAL 7016
Anthracite grey

- RAL 7016 TEXTURED
Anthracite grey textured matt finish of the highest quality, scratch resistant.

- HDF PANELS
High density fiberboard made of wood fiber.
- PRODUCTS FOR {CATEGORY}
Other {category} shelving_