AR Shelving Galvanized Boltless Metal Wire Shelving
This metal shelving with galvanised mesh shelves is extremely strong, easy to clean and rust resistant. It is the perfect solution for storing liquids and organising tools, machinery and other accessories in the garage, basement, storage room, warehouse, workshop or any other type of business.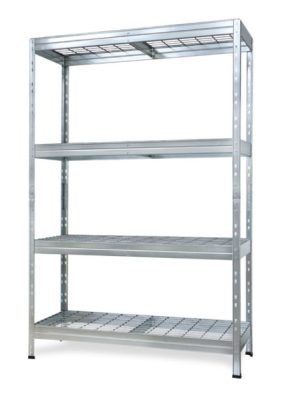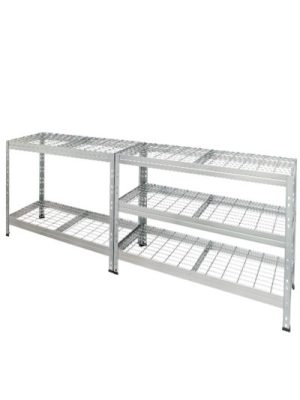 100% galvanized, high resistance to rust and corrosion.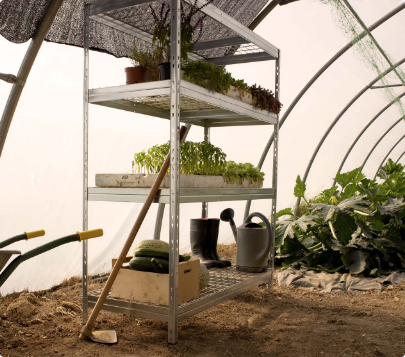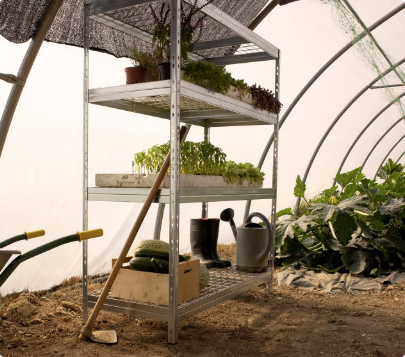 1
HEAVY DUTY SHELVING
Up to 400 Kg / 880 lbs loading capacity per shelf (uniformly distributed load) depending on the shelving dimensions. Each level has single or double middle reinforcements in order to support the weight of the load without any danger.
2
WIRE MESH
Made of cold rolled-steel with electrowelded wire mesh shelves, ideal for damp areas, storage of liquids and oils. It is also compatible with fire protection systems.
3
RIVET TECHNOLOGY
It features exclusive Rivet® technology, an innovative patented metal rivet, for an easy assembly, adding strength and stability.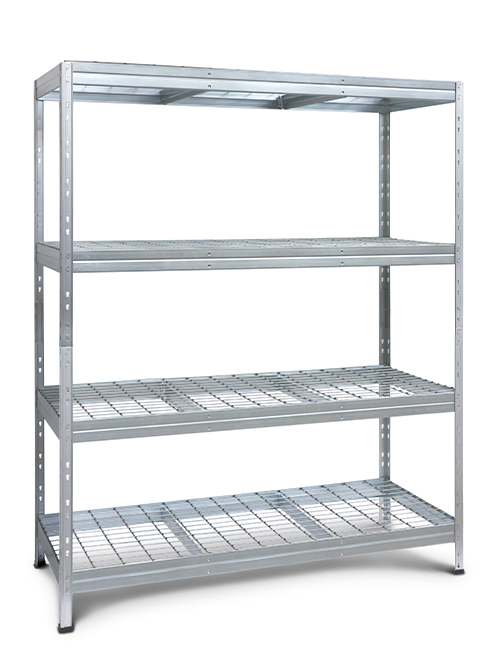 Wire Rivet XL
180x150x45cm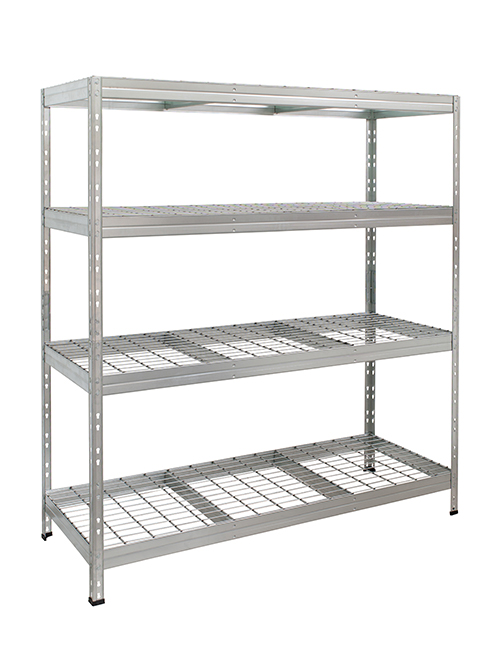 Wire Rivet XXL
180x180x60cm

- GALVANIZED
Anti corrosion warranty.

- RAL 7016
Anthracite grey

- RAL 7016 TEXTURED
Anthracite grey textured matt finish of the highest quality, scratch resistant.
- PRODUCTS FOR {CATEGORY}
Other {category} shelving_