Decorative shelving for the home, 100% metal
Decoration and organization for home: kitchen, office, pantry, laundry room… its versatility covers any need. Easy and quick assembly system thanks to its joining plates, which facilitate screwing without the use of nuts and provide greater stability to the structure.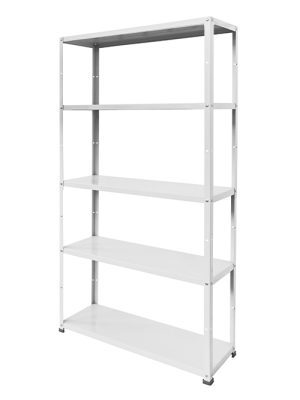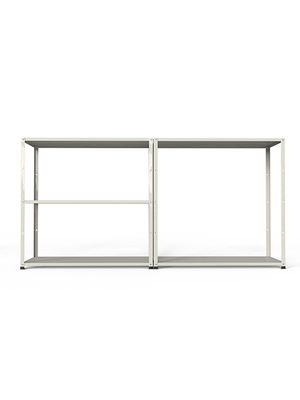 100% made of metal, can be mounted as two smaller shelves of the same height.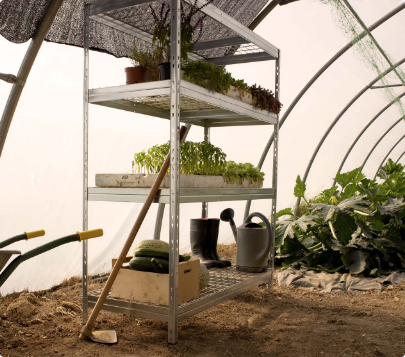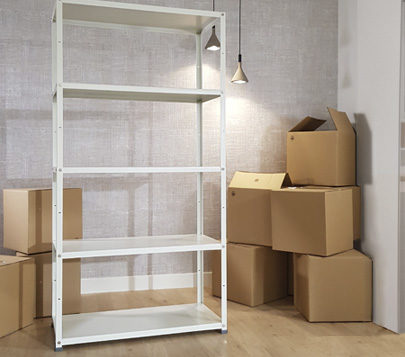 1
AESTHETIC FINISH (grey)
Painted in anthracite grey, following the same style as our Rivet® shelving.
2
INNOVATIVE ASSEMBLY
Offers extra sturdiness. It is easy to assemble, with connecting plates that allow quick screwing without the use of nuts.
3
MULTIFUNCTIONAL USE
It is suitable for both decorative and utilitarian use, as it can support up to 70 kg/154lbs per level (uniformly distributed load).

- MATT WHITE
Top Quality. Neutral Matt powder coating
- PRODUCTS FOR {CATEGORY}
Other {category} shelving_